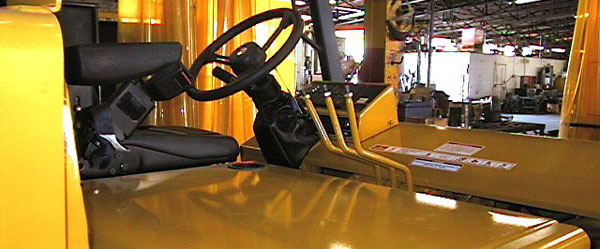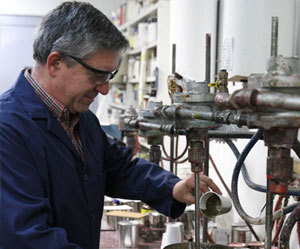 Each day in the United States, Original Equipment Manufacturers produce millions of pieces, parts, or units of an extremely wide variety of products, representing billions of dollars in sales, both domestically and globally. And most of these products require some sort of coating during the production process. Wilko Paint works with these OEM's to provide quality coatings for all painting needs.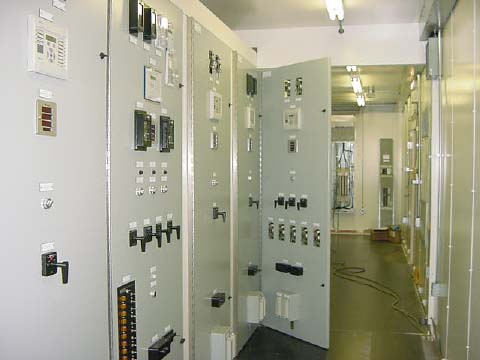 Original Equipment Manufacturers' metal parts need quality coatings for two main reasons:
Most metals will oxidize given exposure to moisture and the environment, and some will do so much more quickly than others. It would be counterproductive and costly for a manufacturer to produce metal parts only to have them rust and become unusable, even in the brief time it may take to be shipped to the end user. Consequently, whether a manufacturer is fabricating pipes, trailers, motors, air conditioners, conveyers, trucks, tractors, mowers, blades, axels, or anything else one can think of, those parts are usually cleaned and painted immediately after production. A good rust inhibiting coating, (primer or direct to metal) will protect the metal surface from the effects of oxidation, or at least slow the process down considerably. Coating the parts will significantly extend the usefulness, marketability, and life of the product.
It has been said that people only have one chance to make a first impression. The same holds true for manufactured products. Imagine considering the purchase of a finely tuned, German engineered automobile, and having to choose between two cars that are identical in every way except that one is painted a dull, flat gray, and the other, a glossy silver metallic. Of course you would choose the more visually pleasing one. In fact, you might even be willing to pay more for that vehicle. Manufacturers and retailers certainly want their products to be as visually appealing as possible in an effort to convey aesthetics and quality, and to compete in the marketplace. And many companies are known by their brand and the colors associated with their products. John Deere, Caterpillar, and UPS are a few that come to mind. And, of course, there are other reasons to paint manufactured products such as safety, durability, ease of cleaning, and protection from the elements.
Wilko Paint provides quality coatings for OEM in many different areas of manufacturing, and unlike many industrial paint suppliers, we will customize our products to your company's specific process, specifications, and color requirements. We offer a wide variety for your painting needs, including spray enamels, fast dry, lacquers, epoxies, urethanes, non-isocyanate, polyurea, and extreme condition coatings. We appreciate the opportunity to assist your company with your OEM paint and coatings needs.