For nearly 60 years, Wilko Paint, Inc. has been a major supplier of paint and coatings to the Natural Gas Transmission and Pipeline industry. The United States has long been a global leader in the production and transmission of oil and natural gas. There are an estimated 300,000 miles of inter/intra state natural gas transmission pipelines in the US alone. That is enough to wrap around the earth 12 times, or go all the way to the moon and beyond! Not to mention over 2 million miles of distribution lines!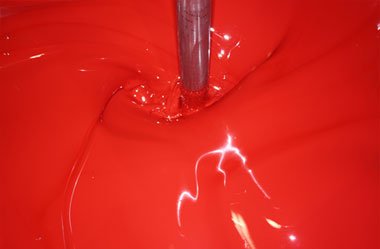 Due to the harsh environments to which oil and gas pipelines are exposed¬¬ including weather, heat, cold, hail, UV, acid rain, bird droppings, and chemicals- they require special durable coatings designed to withstand such environmental abuse. Valves, tanks, pipes, fittings, compressors, scrubbers, mufflers, etc., all need to be protected against corrosion, which can compromise the integrity of the pipeline and potentially contribute to leaks, spills, explosions, or other accidents. In addition to corrosion protection, it is important that these coatings also provide color and gloss retention for aesthetic longevity.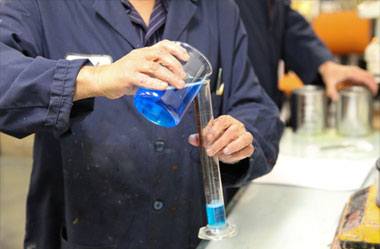 Due to the labor costs involved with sandblasting and painting large tanks or expanses of pipeline, natural gas companies demand long life and overall durability from the coatings that they use. Wilko Paint provides Alkyds, Silicone Alkyds, Silicone, Epoxies, Urethanes, Novolacs, Polysiloxanes, Phenalkamines, and Polyureas, among other products, to the oil and gas industry for these extreme applications, and we are on the specifications of most of the major gas companies. Wilko Paint also supplies high heat coatings for engines, stacks, and exhausts, as well as epoxy concrete floor coatings. In addition to above ground coatings, Wilko Paint's "Gator-Kure" is an excellent choice for many below ground or damp environment applications.
Not only are our products designed to meet or exceed the requirements for the oil and gas companies, but our technical personnel, as well as our sales force, are well versed in these industries and are more than happy to answer any questions regarding the coating specifications, surface preparation, and application. All of us at Wilko Paint appreciate the opportunity to assist you and your company with your pipeline coatings needs.